Slovakia - higher education system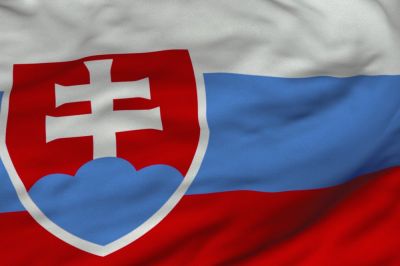 Population (mln): 5,44
Official language/s: Slovak
Internet TLD: .sk
Calling code: +421
Member of the EU from: 1st May 2004
Unemployment rate Sep 2011 (%): 13.6
Unemployment rate under 25 years Sep 2011 (%): 33.4
Unemployment rate Sep 2012 (%): 14.1
Unemployment rate under 25 years Sep 2012 (%): 34.7
Population statistics 20-29 age group 2011 (%): 16,1
Country codes in education system: SK
Expected duration of education (years): 16,5
Provision of higher education is regulated especially by Higher education Act No. 131/2002 of the Law Code on Higher Education, as amended by subsequent provisions. The higher education institution mission is to develop harmonious personality, knowledge, wisdom and creativity in a man and to contribute to the development of education, science, culture and health for the whole society prosperity.
Higher education is provided within the framework of accredited study programmes. Fulfilment of accreditation conditions is assessed by the Accreditation Commission.
Higher education institutions may ask for study programme accreditation in any field of study. In case that the Accreditation Commission agrees that the criteria are fulfilled and the minister grants the respective right to the higher education institution, the latter may start providing the relevant study programme. The criteria are approved by the ministry and are aimed at personnel provision of the study programme, employment of graduates, correspondence of the study programme content and the field of study in which the higher education is to be achieved, material and technical support with respect to the given field of study, information provision as well as employment of the graduates, or, the research results of the higher education institution in the given field of study.
The study programme may consist of either one field or several fields. The higher education is to be achieved in the respective field of study or in their combination. The system of the fields of study is managed by the ministry of education. The eventual changes in the system are commented by the Accreditation Commission of the SR. The system of the fields of study includes their descriptions, which specify the study field content as well as outcomes of education at the given level and field of study. The very profile of the study programme graduate, the conditions for regular completing of the study and organisation of the study fall within the self-administration competence of the higher education institution. The higher education institutions are, however, obliged to subordinate the study organisation to the credit system. The standard student load per academic year is 60 credits. Details on transfer and cumulation of credits are set by the Decree of the Ministry of Education of the Slovak Republic No. 614/2002 of the Law Code on the credit system of study.
The study programmes may be provided in full-time and part-time form of study. The full-time form of study is characterised by daily participation of students in educational activities. The part-time form is characterised, particularly, by individual study and consultations.
The academic year starts in agreement with the higher education act on 1st September and ends on 31st August of the following calendar year. The higher education institution decides if the academic year is structured into two semesters or three trimesters. Number of weeks of individual semesters/trimesters, number of weeks in which the education, examination session or holidays take place, are determined by the higher education institution itself.

Source: Eurydice, Eurypedia - The European Encyclopedia on National Education Systems , Eurosta, wikipedia.org, Agency for Science and Higher Education Croatia, Department of Education and Skills Irelan, Ministry of Education and Culture - FINLAND