Austria - third cycle (PhD) programmes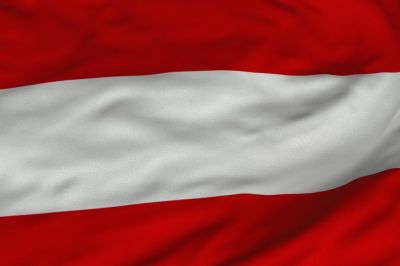 Population (mln): 8,4
Official language/s: German
Internet TLD: .at
Calling code: +43
Member of the EU from: 1st January 1995
Unemployment rate Sep 2011 (%): 4,0
Unemployment rate under 25 years Sep 2011 (%): 7,5
Males enemployment rate Sep 2011 (%): 3,9
Females unemployment rate Sep 2011 (%): 4,2
Unemployment rate Sep 2012 (%): 4,4
Unemployment rate under 25 years Sep 2012 (%): 9,9
Males unemployment rate Sep 2012 (%): 4,4
Females unemployment rate Sep 2012 (%): 4,5
Population statistics 20-29 age group 2011 (%): 12,9
Country codes in education system: AT
Expected duration of education (years): 16,8
Organisation of Doctoral Studies
Doctoral degree programmes are set up by Public Universities and Private Universities. These institutions are entitled to award a doctoral degree. Being the central document of every degree programme, Universities have to develop and publish a curriculum for each doctoral programme set up by the University. The curriculum governs, in particular, the qualification profile of the programme, the kind of doctoral degree awarded, and the structure of the programme, specifying courses and other requirements, examinations and examination subjects, and the submission of the thesis.
At many Universities, doctoral candidates, supervisor/s and the University sign an agreement on the doctoral thesis project. In general, the doctoral thesis agreement comprises all participants' rights and obligations, a detailed description of the doctoral thesis project, the time schedule, the extent of supervision (frequency of feedback meetings) and requirements that have to be fulfilled by the doctoral candidate (e.g. individual course work, published articles).
Public Universities have set up doctoral programmes in all the main fields of study. Within the legal framework of the University Act - as amended, Public Universities are autonomous in designing the curricula of doctoral degree programmes. The duration of a doctoral programme has to be at least 3 years. The preparation of a doctoral thesis forms the essential part of doctoral degree programmes. Regulations for supervision and for the assessment of doctoral theses are defined by the statutes of Public Universities.
Doctoral training is organised according to disciplines or by organisational structures that bring related disciplines together, but may also be organised on an interdisciplinary or inter-institutional basis. These thematic units and the researchers affiliated with them represent the doctoral candidates' scientific community and are responsible for doctoral training. A number of Universities have implemented organisational structures at faculty or university level in order to support doctoral candidates and/or provide specific courses (e.g. a doctoral centre).
Most of doctoral training at Public Universities is organised in the form of non-structured doctoral programmes. In addition, Universities offer structured doctoral programmes, in general organised in doctoral schools (e.g ."Doktoratskollegs", "Initiativkollegs") which combine a number of doctoral candidates who do research to a predeterminated topic or research theme or a cross-disciplinary research area, and who are employed by the University. To receive a place in a structured doctoral programme candidates have to succeed in a competitive application procedure. Universities decide autonomously on the types of doctoral training offered.
Doctoral programmes at Private Universities are accredited by the Austrian Accreditation Council. In general, the duration of doctoral programmes at Private Universities is 3 years. At the moment, Private Universities offer doctoral programmes in the fields "Health and Medical Science" and "Arts and Humanities", but so far not organised in doctoral schools.
Universities of Applied Sciences are not entitled to award a doctoral degree.


Source: Eurydice, Eurypedia - The European Encyclopedia on National Education Systems , Eurosta, wikipedia.org, Agency for Science and Higher Education Croatia, Department of Education and Skills Irelan, Ministry of Education and Culture - FINLAND