Czech Republic - other programmes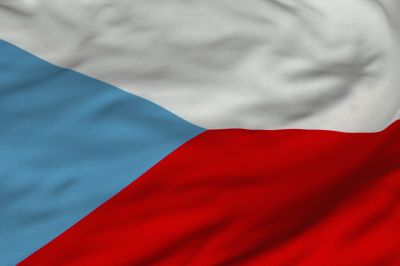 Area (km2): 78 866
Population (mln): 10,53
Official language/s: Czech
Currency: Czech koruna (CZK)
Government: Parliamentary republic
Capital: Prague (Praha)
Density (km2): 132,8
Internet TLD: .cz
Car code: CZ
Calling code: +420
GDP total 2011 (billion USD): 215,2
GDP per capita 2011 (USD): 20 436
Unemployment rate Sep 2011 (%): 6.5
Unemployment rate under 25 years Sep 2011 (%): 18.0
Males enemployment rate Sep 2011 (%): 5.6
Females unemployment rate Sep 2011 (%): 7.6
Unemployment rate Sep 2012 (%): 7.1
Unemployment rate under 25 years Sep 2012 (%): 19.9
Males unemployment rate Sep 2012 (%): 6.2
Females unemployment rate Sep 2012 (%): 8.4
Country codes in education system: CZ
Master's non-structured study programmes
Since 2001 the three cycle structure has been implemented in higher education by the Amendment of the Higher Education Act, which has consistently been applied in practice since 1 January 2004 (Bachelor's study programmes, Master's study programmes, Doctoral study programmes).
Long 4–6 year study programmes (e.g. at the Charles University the overall length of study is the standard length plus five years) have gradually been replaced by Bachelor's and follow-up Master's study programmes. However, the accreditation of some non-structured Master's programmes has not expired yet.
Where required by the nature of the study programme a Master's programme does not have to follow on from a Bachelor's programme. The "long" non-structured Master programmes are still accredited by the Accreditation Commission. These are programmes in certain fields such as e.g. medicine, veterinary science and pharmacy – see section
Second Cycle Programmes
, part Branches of study.
For the admission of students the same rules apply as for Bachelor's programmes. Transit throughout the studies, completion of study, teaching methods, etc. for non-structured structured Masters programmes are the same as for studies and completion of studies in Master's programmes.
An overview of higher education degrees in Master's non-structured study programmes and terms under which they may be awarded according to the Higher Education Act. Academic degrees and procedures are same as for "following up" Master' study s programme; included in table are also Master's (non-structured) programmes in medicine, veterinary medicine and hygiene, which cannot be studied in structured study programme.

Source: Eurydice, Eurypedia - The European Encyclopedia on National Education Systems , Eurosta, wikipedia.org, Agency for Science and Higher Education Croatia, Department of Education and Skills Irelan, Ministry of Education and Culture - FINLAND