Higher education is also quite affordable in terms of academic fees and the cost of living as compared to Western countries, thus giving students more choices in terms of fields of study to pursue. In addition, studying in Malaysia allows international students to obtain a high quality of education while establishing international networks which may be beneficial in shaping their future professional careers.

BERJAYA University College: A World Class University College in the Heart of Kuala Lumpur, Malaysia
BERJAYA UC's programmes comprise an innovative academic and industry-based curricula, providing students with key skills, hands-on experience and in-depth knowledge to prepare them for careers in this new era.
BERJAYA University College is specialising in Culinary Arts, Hospitality, Tourism and Events Management, Business and Liberal Arts. One of its unique programme is the Diploma in Heritage Cuisine.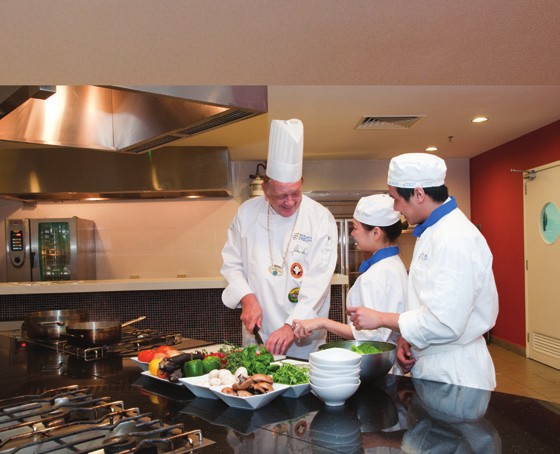 The university campus itself is extraordinary – designed and equipped like a five-star hotel. Lecture theatres, kitchens, laboratories, oenology lab and the coffee and tea academy were designed to immerse the student in real world settings. For students studying hospitality and culinary arts, the University College has its own teaching restaurants: Upper East Side Café and a fine dining restaurant, Samplings on the Fourteenth. These live labs are where practical classes take place.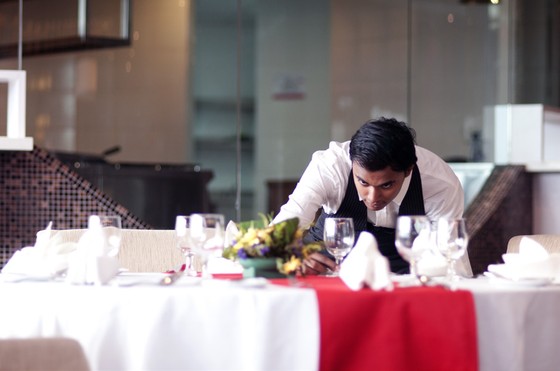 Another advantage is its strategic location in the heart of Kuala Lumpur at one of the more iconic buildings in Malaysia - the Berjaya Times Square. In the building is a shopping centre, a five-star hotel and the largest indoor amusement park in Malaysia! There is no better place to learn business, tourism or hospitality than being surrounded by the best restaurants, hotels and service industries in the heart of Kuala Lumpur.
Immersion Methodology & Global Connectivity
BERJAYA UC drives the Immersion Methodology paradigm of teaching that enables students to acquire knowledge and skills at a high level. The University College is a constant hub of world-class activities due to the solid business and industry networks. Being part of the Berjaya Corporation group of companies with its own hotels, resorts, restaurants, F&B franchises and other service related industries worldwide, students are given first job priority affording them a very good start for the future.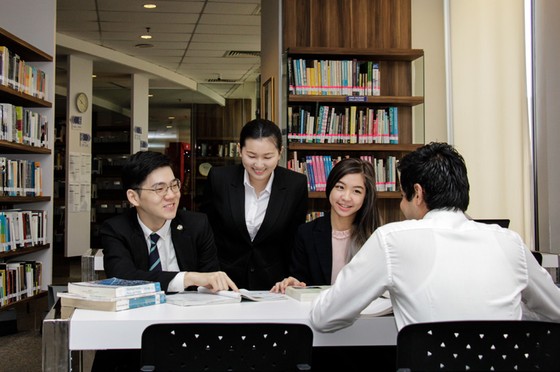 Students also work alongside famous Celebrity Chefs from the Asian Food Channel (AFC) giving them opportunities to familiarise themselves with trends and practices of this dynamic industry. BERJAYA UC regularly invites industry experts of the business, hospitality, tourism, culinary, communication and services fields to further promote learning beyond the classroom. This further support the initiative of creating as many avenues for immersion learning as possible. That is why the graduates of Berjaya University College are unique and sought after before they finish school.
International Collaborations
BERJAYA UCH has established strong strategic collaborations with established institutions of higher learning in the UK, US, Australia, Europe, Korea, China and Peru, who are forerunners in the hospitality, culinary arts, tourism, retail and event management arenas. For culinary arts, two that stands out are BERJAYA UC's invitation and selection to be the 17th and only Malaysian-based member of the Institut Paul Bocuse Worldwide Alliance, joining 16 other world-class culinary and hospitality institutions across the globe and another one with Ducasse Education.
So if you are thinking of studying abroad, consider Malaysia.. There is no better country to study trends related to the hotel industry, tourism or culinary arts than here – where students are exposed to a diverse and multi-cultural experience like no other.
For more information, please visit our website:
www.berjaya.edu.my
BERJAYA University College on our website »
BERJAYA UNIVERSITY COLLEGE DKU007(W)
Level 11 West, Berjaya Times Square,
1, Jalan Imbi, 55100 Kuala Lumpur, MALAYSIA
T • +603 2687 7000
E • info@berjaya.edu.my